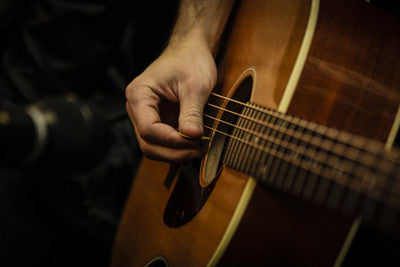 How to Choose a Guitar Instructor
Whether you are playing a guitar for the first time or you want to polish up on what you know, choosing a good instructor is crucial. The instructor determines your overall outlook on the activity. Playing the guitar is very rejuvenating. What's more is that, it is an escape for most people. Guitar-Playing can be what will make you go home early, switch off, and lose yourself playing sweet melodies. Alternatively, it is a skill that can make you the highlight of the party, concert or even a hero to your loved one (get it?). Anyways, here is a criteria to help you choose a guitar instructor that will build the best experience for you.
Training
Guitar-playing is much more than just learning how to strum a chord; it is an embodiment of a music thory. You need an instructor who will teach you the music-theory and provide a deeper understanding of the skill. As such, it is advisable to go with the one who has formal training on the instrument or has been under mentorship by a renowned guitarist.
Experience
Very many people can play phenomenal chords. However, not many can be phenomenal instructors. Teaching is an art by itself and so beyond individual prowess and training background, go for an instructor who has some experience in teaching. However, if they are new but you like how they teach, it's all good.
Instructional style
Depending on your end goal, be it for fun or extensive learning, you can choose the style of teaching that suits you. A rigorous instructor who will constantly keep you on your toes is good for extensive learning where's a laid back instructor will make the learning fun for you.
Personality
Learning a new skill takes time and effort. As such, it is essential that you feel comfortable to reach out to your instructor at any time with any question without feeling like you will be shunned away or become a bother. A good instructor is professional, friendly and accommodative to all learners.
Price
Ultimately, money will change hands. It is important to discern what level of training you need and then research to know which instructors match your budget and end goal; be it extensive learning or just for fun.
By choosing a guitar instructor who matches your objective, is accommodative and possess a strong understanding of the skill, you are sure to get more out of your investment in their service. So, get out there, choose a guitar instructor, and join in on the fun of playing the guitar.